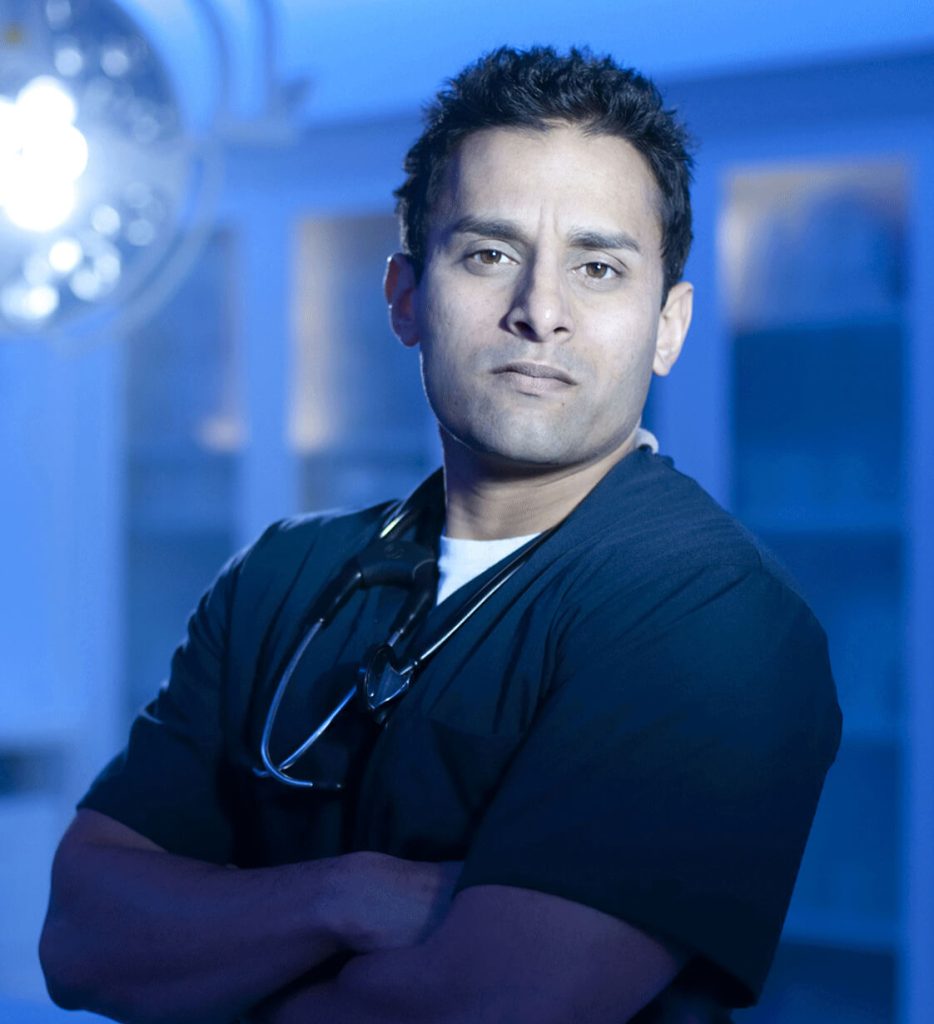 Sudip Bose, MD, FACEP, FAAEM
Sudip Bose, M.D. is an internationally acclaimed Emergency Medicine physician and educator. He is a graduate of the Honors Program in Medical Education at Northwestern University in Chicago, Illinois, and completed his Emergency Medicine Residency Program at Darnall Army Medical Center in Fort Hood, Texas, the highest volume emergency department in the U.S. military. Based on his strong clinical record he earned recognition in "Guide to America's Top Emergency Medicine Physicians" for the last several years in a row and was selected as one of "America's Health Care Leaders" by the American College of Emergency Physicians and Health Leaders Magazine.
In 2007 Dr. Bose received the National Faculty Teaching Award, the industry's highest teaching award, and afterward was selected by the American College of Emergency Physicians as one of the "Heroes of Emergency Medicine" of the last 40 years for his contributions to the specialty. He has also earned the status of Distinguished Fellow of Teaching by the American College of Emergency Physicians and multiple teaching recognitions as a former associate residency director.
Dr. Bose is an attending emergency physician with a breadth of clinical experience, from the busiest urban emergency rooms in the nation to underserved community hospitals. Currently, he practices as a "pit doc" at Medical Center Hospital in Odessa, Texas where he provides single coverage in the emergency department as well as in-hospital codes.
Teaching health care professionals is Dr. Bose's true passion. Dr. Bose, who himself earned the highest score in the nation on the A.B.E.M. Annual In-Training Examination in 2002, has developed a national reputation in the area of medical board examination review in the field of Emergency Medicine. As a resident at Darnall Army Medical Center in 2000, he founded a multifaceted curriculum for resident mastery of core concepts in Emergency Medicine.
This curriculum still exists today and has led Darnall Army Medical Center to achieve the number one score in the nation on the A.B.E.M. Annual In-Training Examination for seven years in a row (2000-2006). From 2005 to 2009 Dr. Bose served as an Attending Emergency Physician and Teaching Faculty Member at Advocate Christ Medical Center in Oak Lawn, Illinois, a high acuity, high volume emergency department with a renowned residency training program that now serves as the busiest emergency department and trauma center in Illinois.
Under Dr. Bose's direct mentorship, the Advocate Christ Emergency Medicine Residency Program earned the number one score on the A.B.E.M. Annual In-Training Examination in 2007, 2008, and 2009 (the position previously held by Darnall Army Medical Center). In 2009, Dr. Bose moved to Texas and was appointed the Medical Director for Ector County, Texas, and the city of Odessa, Texas, and in this role has been directly responsible for the training of hundreds of pre-hospital personnel. He also serves as a clinical professor at Texas Tech University Health Sciences Center, as an adjunct professor at the University of Illinois, and has held faculty positions at the University of Texas and Texas A&M.
Dr. Bose, a former Major in the U.S. Army, served one of the longest combat deployments by a physician since World War II. During Operation Iraqi Freedom, Dr. Bose cared for thousands of wounded soldiers and Iraqi civilians. He provided front-line emergency care during the peak of insurgencies in Baghdad and Najaf and treated Saddam Hussein shortly after his capture. In addition, Dr. Bose was one of the only front-line physicians in the Second Battle of Fallujah during the U.S. seizure of the city. His 15-month tour in Iraq and leadership role with the Battalion that fought in two of the largest and most hotly contested fights by the U.S. Army since Vietnam earned him the Bronze Star.
He uses his military, physician, and teaching experience to be an active proponent of veteran and health care issues in the national and international arena. He educates the public through worldwide media appearances and lectures to audiences numbering in the thousands (more details are available on www.DocBose.com). Dr. Bose has appeared on CNN, MSNBC, CBS News, and local news affiliates. In addition, he serves as a medical correspondent for a weekly CBS segment discussing medical and personal health issues.
A passion for education and the pursuit of better patient outcomes has led Dr. Bose to develop this review course tailored to new nurses. His skills in medical management help provide a unique perspective to a course that is sure to help any graduate nurse pass his or her boards with flying colors.
Gwen Delk, MSN, APRN, FNP-C
Gwen Delk, MSN, APRN, FNP-C is a graduate of Troy State University where she earned a B.S. in Biology and Chemistry. After several years of working professionally, Gwen merged her background in biological sciences, and her professional experiences with her healthcare ambitions and earned her BSN from Samford University through the U.S. Army ROTC program at the University of Alabama at Birmingham.

Ms. Delk spent 10 years in the US Army including service as an active duty Army Nurse Corps officer both overseas and within the United States in a variety of inpatient and outpatient settings and specialties including OB/GYN, Med/Surg Trauma, and Family Medicine. Ms. Delk now practices as a civilian and spent several years working in joint and specialized Intensive Care Units as a graduate of AACN's ECCO Critical Care Internship.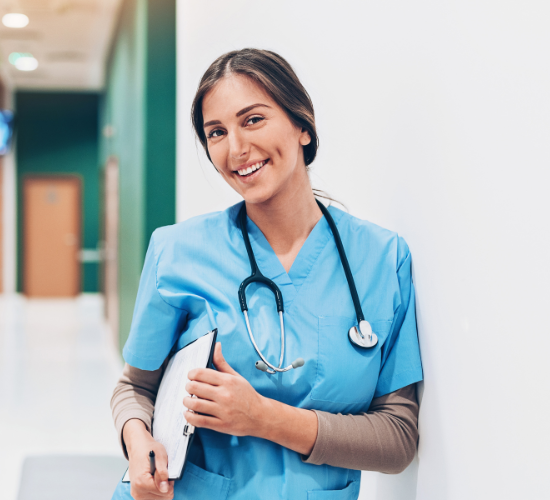 In 2013 Ms. Delk returned to the primary care setting after earning her MSN from the Texas Tech University Health Sciences Center School of Nursing Family Nurse Practitioner program. She is board certified as a Family Nurse Practitioner by the American Academy of Nurse Practitioners (AANP) and practices as an Advanced Practice Registered Nurse (APRN) in Texas where she resides with her husband.
Throughout Ms. Delk's diverse experiences the importance of both foundational and continuing education was reinforced. This inspired her to combine her interests in clinical practice, mentorship, and initial entry competence assessment with Dr. Bose and the StudyNCLEX.com team in developing resources to support new nurses in preparing for licensure and national registry exams. She hopes to increase the confidence and preparedness of new graduates while reducing the stress associated with sitting for the NCLEX exam.
"I was panicking a week before my NCLEX. The other courses I took were mostly question strategies and I felt like I needed a strong content review. StudyNCLEX.com gave me the review I needed and helped build my confidence for test day. I passed on my first try. Thank you so much!"
"I was short on time and admittedly did not view the entirety of this product. I did however view many specific areas where I was having trouble multiple times. This helped me a lot with acid/base levels and mastering cardiac questions where before I struggled. I have since recommended this to several friends looking to pass their nursing boards."
"Thank you for a wonderful product! I really enjoyed your NCLEX study. I passed my NCLEX on the first try!! I used your power points along with the program that was provided to me by my school. I can't think of anything else that needs to be added. I felt your program is very comprehensive and easy to use. It's a great product and I loved it! Thanks."
"I just wanted to say that I loved your program. The voiceover and interactive component makes your program superior to everything else I've tried. All the reinforcement of buzzwords and silly jokes helped me to understand the harder topics much more clearly than from reading alone or a basic lecture. I chose this program after not being successful my first time taking NCLEX. Thank you!"
Thank you for considering our reviews. Have questions?